OZAUKEE TECHNOLOGY CLUB
New members welcome. No membership fees. FREE to the community.
The Ozaukee Technology Club is a non-profit club that meets regularly, once a month to bring together local technology enthusuasts.
The club currently meets at the USS Liberty Memorial Public Library in Grafton, WI every second Saturday of the month from 9:30 am to 1:30 pm.
Members of the club work on technology projects of their choice with help and advice from each other. We have experts in electrical, computer and mechanical engineering that can answer questions. As we grow, we hope to bring in more experts to exchange ideas and knowledge. Our members have varying levels of expertise ranging from novice to professional.
Today's technology projects are fairly complex, requiring knowlege across several disciplines. Think of how easy it is to build a robot, or write a modern day software application. We provide the guidance and advice to make your project a success. More importantly, we have fun and everyone learns something new.
We promote the demo culture, because learning technology is not a spectator sport. We do a lot of hands-on activities and understand that most of the learning happens outside of the club as you attempt to solve the challenges of your given project.
We have exciting technology discussions, demos and workshops in a forum setting. Anyone can ask questions and we have spent hours answering them.
If you're considering joining, please come to one of our regular meeting and check out some of our active projects. There is something new each month.
We look forward to seeing you!
JOIN A LOCAL COMMUNITY OF TECHNOLOGY ENTHUSIASTS!
FEATURED PROJECTS
Please visit our club to see some of our projects. We will put up project photos online soon, when we update the website.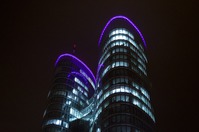 Apartment Building, New York, NY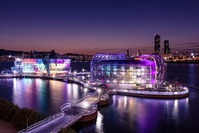 Public Library, Atlanta, GA
Shopping Mall, Detroit, MI